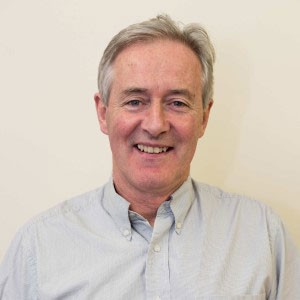 Neil established Wafer Ltd in 1989 having spotted a gap in the market. Neil worked as an area sales manager for a wholesale confectioners and noticed that ice cream retailers and manufacturers were under-serviced.
Prior to this Neil worked as a work study engineer in a multi-national shoe factory gaining experience and a deep understanding of manufacturing.
Neil is a qualified European Licence holder football coach and he coaches underage football in his spare time.  He is also a keen mountain climber and walker!
Joe Doherty
Sales Director
Joe joined the company in 2002 as a sales rep. He currently sits on the board of the Ice Cream Alliance, a national federation of ice cream retailers and manufacturers.
Joe is also Partner in Joe Jacksons, a small chain of Ice Cream parlours manufacturing and serving ice cream so brings much experience for the benefit of our customers.
He has three children Rudy, Simone and Elliott. Joe's other past-time (!) is Triathlon. Joe qualified and competed for Ireland at the Age-group level European Championships in 2010.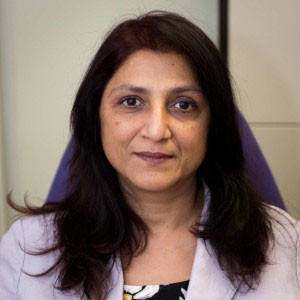 Viji-Puliyur Doherty
Finance & HR Manager
Viji joined the company in 2009. Viji comes from a background of 25 years in manufacturing and textiles, working as a management executive with several global brands having last worked as head of merchandising – South Asia for Nike Inc.
Viji has also managed her own export businesses as well as a life-coaching business. She has an 8 year old son named Rauiri-Vasu who makes regular appearances in the office to scoff any leftover samples!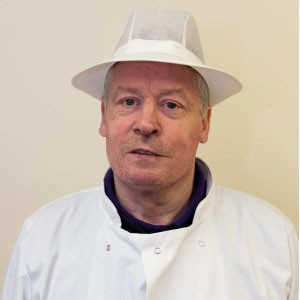 John Morrison
Production manager
John has been with the company since the beginning, 25 years ago. He has a background working in manufacturing and has much experience in this area.
John has stripped and rebuilt every machine at Wafer and these days can most often be found under a machine with a pair of overalls on!
John plays indoor football regularly and swears his knees are not going to give up yet!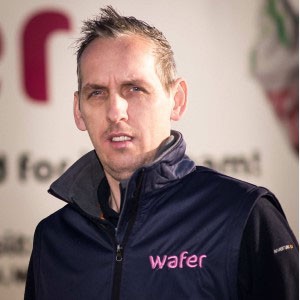 Paul Fitzpatrick
Logistics/Warehouse Manager
Paul joined the company in 2012 but it feels like he has been here for much longer since his knowledge seems to know no bounds!
Paul is the one who makes sure your order gets to you in the safe, sturdy and professional manner you have (or will (!) ) become accustomed to.
The always quick-witted Paul has two daughters Lilly (3) and Hope (1 year)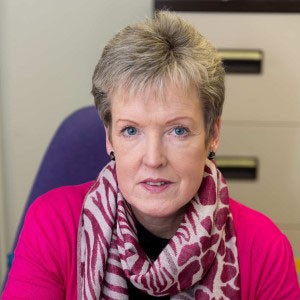 Caroline Doran
Office Administrator
Caroline joined Wafer in 2011 and has 30 years experience as an office administrator.
Caroline has quickly become an integral part of the company. From answering the phones to invoicing, Caroline is the conscientious and astute one! If we are unsure about something – 'ask Caroline'!
Caroline is very artistic and makes lovely hand crafted cards for staff member's birthdays. Oh, and makes lovely biscuits and buns, can't forget those.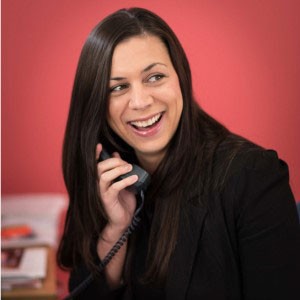 Danielle Wallace
Sales Executive
Danielle joined Wafer in 2012 and, being English, brings the lovely Hertfordshire accent we have come to love. Danielle has a legal background having graduated with a law degree and working within a law firm for 10 years before moving into sales in 2009. Her more recent experience in sales was in a recruitment agency in the far off lands of Australia, where we poached her from!
Danielle's knowledge of ice cream is fast becoming a real asset to our customers both whilst on the road or from the confines of our offices. Danielle is our resident horse racing expert and never short of a tip if you fancy a bet!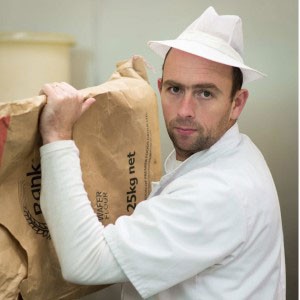 Andy Temple
Production Operator
Andy has been with Wafer for 14 years having joined us from a training scheme at 16 years old.
Andy has worked every machine and performed every production role possible here at Wafer.
He has recently taken up running and has completed two marathons in the last year.
He is a proud father of a 5 year old boy Rian.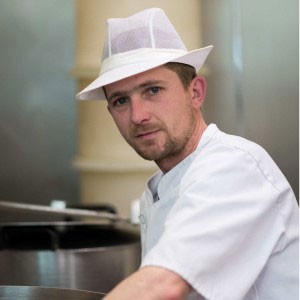 Julian Dabioch
Production Supervisor
Julian is originally from Poland and has been working with Wafer for 7 years. Julian is responsible for the 'dipping room' where all our waffle cones are dipped and coated in our fantastic array of toppings and inclusions.
Julian is a prize winning fisherman and often brings in the spoils of his outings, having cooked them into a wonderful dish.
Julian has three children Piotr, Krystian and Adam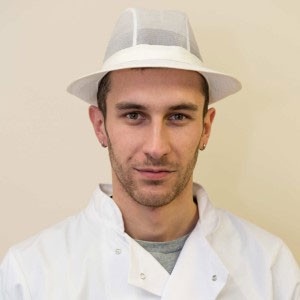 Adrian Gilewski
Adrian is originally from Poland and has worked with Wafer for 6 years.
Adrian works in the 'dipping room'.
Adrian and his partner Kamila have baby boy Nicolas.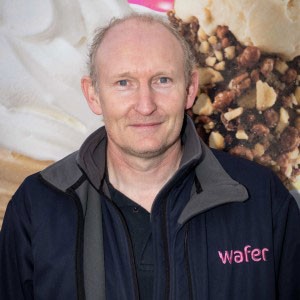 Joe Doherty
Delivery Driver
Joe has been working with Wafer for 5 years and is known affectionately at Wafer as 'Funny Joe' to differentiate him from 'Sales Joe' (Joe Doherty –see above). This says more about him than it does about 'Sales Joe'. His catchphrase is 'Hey Guy's' which he can be heard shouting loudly around the place every time he returns from his run. Joe still plays football competitively even though he is slower than your average grand-mother.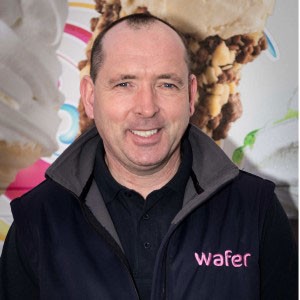 Barney has been with Wafer for 5 years and knows every route and every customer by now.
Barney has the loudest and most spontaneous laugh of us all.
He loves cars and so he also drives the best car of all the Wafer staff, even the MD.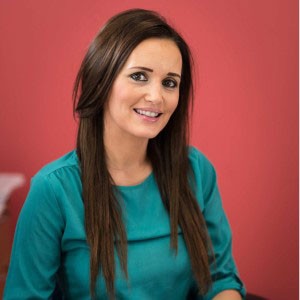 Natasha
Sales Administrator
Natasha joined Wafer in 2015 after swapping her sales skills in the golfing industry to the Ice Cream industry!
Natasha has graduated with a degree in Business Studies and went on to do a Masters degree in Entrepreneurship and Marketing.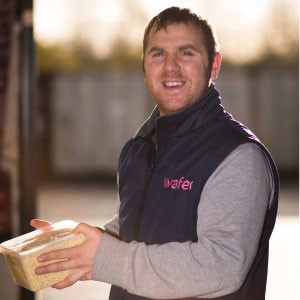 Christy
Warehouse Assistant
Christy joined Wafer in 2012 and has two children Olivia, 4 and Reese, 2.
Christy supports Manchester United and has the best singing voice in Wafer!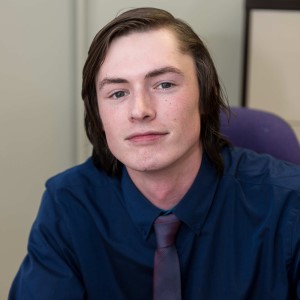 Shane Carlin
Quality Assurance Assistant
Shane joined Wafer in 2015 and, being one of the youngest, brings a new and fresh perspective to the office.
Shane has certificates in Food Hygiene and Food Allergens. He is currently starting a one year training schedule at Wafer on HACCP and related compliance formats in order to take on a more comprehensive role in the future in Quality Standards and Policies.
Shane's systematic approach and precise nature is a great asset to his future role as Quality Assurance Controller. He is the man to go to if you like Gaming.
Peter Hasson
Trainee Warehouse Assistant
Peter joined the company in 2015 and is currently undergoing a Warehouse Training Course.
If you are looking for a new dance move, Peter is your man!